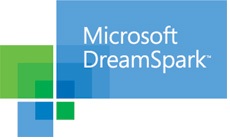 Oklahoma State University

Computer Science Department

Status and Information
Click here to visit the OSU CS DreamSpark download page.

What is DreamSpark?
Microsoft DreamSpark is a program through which Microsoft makes it possible for IT departments at colleges and universities to provide Microsoft operating systems and development tools to their students at no cost to the students.
The availability of this program is neither an endorsement of nor a requirement to use these products by the OSU Computer Science Department; instead, DreamSpark is an extra benefit that the Department is pleased to provide to its students.

Who is the Departmental Contact for the DreamSpark Program?
Dr. Blayne Mayfield is the departmental administrator and contact for DreamSpark. If you have questions, you can contact him by phone (405-744-5683), by email (bem@cs.okstate.edu), or you can visit him (232 MSCS) during his office hours.
If you currently are not enrolled in an OSU Computer Science Department course for credit, he cannot help you; instead, contact the DreamSpark administrator for your department.

Who is Eligible for the OSU CS DreamSpark program?
The products are available only to OSU students currently enrolled in Computer Science credit hours. Students who wish to download the products must agree with the licensing agreement presented when downloads are attempted. Here are some important points of the agreements:
The products can be installed on the student's own, personal computer only. They are not to be distributed to others or installed on lab computers.

The products can be used for personal or educational purposes, but not in for-profit or commercial ways.

Students may continue to use the products even after they no longer are enrolled in OSU Computer Science courses, but they no longer will be able to download updates or new products.

Where can I find the products and how can I get them?
If you are a student enrolled for credit in a Computer Science course, you should receive an E-mail on your okstate.edu account containing your username and password. Then, visit the OSU CS DreamSpark page, log in, and begin downloading products.
Many of the products are downloaded as ISO files; these are CD or DVD image files that can be burned to CDR or DVDR media by most modern CD/DVD burning applications, such as ImgBrn. However, burning ISO images to disc different from burning other types of files, so check the documentation that came with your burning application for specific details on how to use ISO images. (You might find the website http://www.petri.co.il/how_to_write_iso_files_to_cd.htm helpful.)